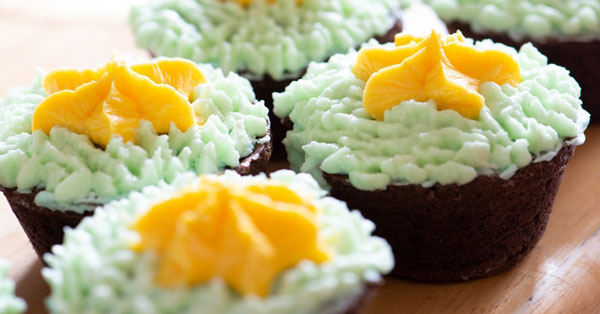 Cheesecake is one of the most popular desserts globally, but it's a straightforward dessert to make. The secret of this cheesecake recipe is in the freshness of the ingredients. The quality of the cream cheese and heavy cream you select is critical and will dramatically impact your finished dish. These cheesecakes are a great way to add variety to your menu!
You don't need to go to a restaurant to get a slice of creamy, delicious cheesecake — you can whip up your very own at home. All you need is the right recipe.
Cheesecake is a delicious dessert that is not easy to make. Not only are there many tricky ingredients to handle, but it also needs time to bake. However, it's worth the wait and the effort. This recipe is known for its creamy texture.
Delicious orange color. Plus, you can use any cream cheese you like. You can substitute cream cheese for regular cream or heavy cream for light but still hold its flavor. But no matter what you use, the key is to use fresh ingredients.
I'm happy to share this cheesecake recipe with you because it takes lots of effort, but it will be worth it in the end!
All you need are…
centerpieces
Four ounces cream cheese
Six large eggs (room temperature)
2 cups sugar
Spray an 8-inch springform pan with nonstick cooking spray. Place the flour, baking powder—salt in a large mixing bowl. Then Beat the cream cheese & eggs until thoroughly blended. Add the sugar and beat until combined, about 30 seconds. Scrape down the sides of the bowl and beat for about another 30 seconds.
Turn the mixer on low. Beat the eggs & cheesecake batter on medium-high speed until about 2 minutes. Reduce the rate too low and gradually add the flour mixture. Beat until just blended and no lumps remain about 5 minutes.
Scrape down the bowl and beat for 1 minute. Turn the mixer on high and gently scrape the sides of the bowl. Reduce the speed to high, and beat until incorporated, about another 3 minutes.
Divide the batter equally between the prepared pans. Bake for 12–18 minutes, or until a toothpick inserted into the center of one piece comes out with a few crumbs rested underneath, as pictured. Remove the pans from the oven and cool in the pans for 5–10 minutes, then slide them out of the pans and place them on a wire rack to cool completely.
You can serve these cheesecakes immediately or store them in an airtight container at room temperature for 2–3 days.
You will need:
Citywide Cheesecake Company: Brunswick: 800–438–7269; East Brunswick: 732–626–6864; Downtown: 732–646–0108; Glenwood: 609–253–3800; Hoboken: 201–561–4800
Make your espresso, choose your cover photo. You can now buy prints of all of my covers on Redbubble and shop my Etsy Shop.
Unbeatable flavor. You can even add fresh herbs for a new twist, such as thyme or parsley if you prefer.
INGREDIENTS
8 ounces (237ml) heavy cream
3 ounces (100g) cream cheese, softened
1 cup (120ml) whole milk
1 cup (240ml) real sugar
Two large eggs
Two teaspoons vanilla extract
Directions
Bring heavy cream to a simmer in a saucepan over low heat. Stir in beaten eggs and vanilla; beat until incorporated. Set aside to let set before using.
In the bowl of a stand mixer fitted with the whisk attachment, beat cream cheese with an electric mixer until soft and glossy. Add cream and milk; mix just until incorporated.
Stir in beaten eggs just until combined.
Pour batter into a greased or lined baking pan and bake at 400° F (204° C) for 35–45 minutes, until golden brown.
Let cool completely in the pan.
To make tasty cheesecakes, pour the cooled mixture into two 9-inch pie pans. Cover with plastic wrap and chill until firm, about an hour.
Run a spatula around the edge of the pan to loosen the cheesecake and give it a crumble. Return to the freezer for 10 minutes to firm, then run a very sharp knife around the edge of the pan a few times and loosen any stuck pieces.
Using a knife as a guide, drizzle cream cheese over the crumble and bake for 15 minutes or until golden brown and very crisp. Let cool completely.
According to the above instructions, while the cheesecakes are cooling, whip together the heavy cream and egg whites.
When the cheesecakes are firm, gently run a knife around the edge of each to loosen. This helps with sticking.
Make a big saucepan by adding 1 cup (120ml) warm water to a saucepan over medium heat. Add salt (optional), broth or cornstarch, and some vinegar (optional). Bring everything to a boil and stir to combine.
Add the crumbled cheesecake and cook, occasionally stirring, until it's melted. When it's melted, remove it from heat and set it aside for 5–10 minutes.
Return the cheesecake to the heat and bring it to a gentle simmer in the saucepan. Once it's simmering, add the cream and cook, constantly stirring, until frothy.
When the cream comes to a gentle simmer, remove the cheesecake from the heat.
Using a rubber spatula or a spatula knife, gently loosen the crust, so it flows easily.
Using tongs, transfer the crust onto an 8-inch springform pan. If you need to prevent slippage, use kitchen towels over your work surface to cover the edges of the pan.