How to Store
In the Refrigerator: this cheesecake will keep in the fridge for up to five days. You can leave it in the fridge as the whole cake, or cut it into individual slices (after cooling) if you prefer. This makes this cheesecake the perfect dessert to prepare in advance, even days before an event!
In the Freezer: place the cooled cheesecake on a baking pan, and freeze it until it is firm. Then, remove the cheesecake and wrap it in aluminum foil.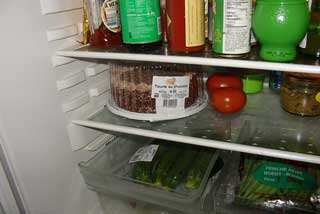 You'll then place the wrapped cheesecake inside a proper freezer bag. The cheesecake can keep for several months like this, and when you need to serve just thaw overnight in the fridge.
Thank you for taking the time to read over this recipe, and all of the tips and tricks that come along with it! I genuinely hope you, and whomever you choose to share it with, really enjoy it!