Why Make This Particular Cheesecake?
This is my most basic cheesecake recipe! If you can master this, then you'll be able to take on more challenging styles of cheesecake without issue. You may not ever need to look at a recipe again, it's that easy!
There are only two components to this recipe; the crust and the batter, making it simple for even the beginner level of baker.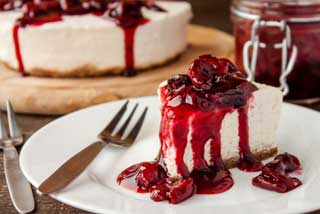 Although this may be a classic recipe, the amount of additives that you could put in this cake, are endless. So, bring some personality to this cake afterwards, prior to serving, if you like!
Also, this cheesecake only takes 70-80 minutes to bake and a few hours afterwards to chill. This makes it the perfect bake-ahead dessert for times when you're busy. Talk about the perfect holiday-time cake!