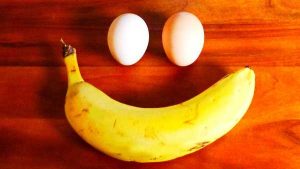 Breakfast is often touted as being the most important meal of the day. However, many people struggle to have a healthy and nutritious meal in the morning.
The benefits of having a good breakfast are significant; an energy and nutrition boost to start the day. Therefore, here are eight of the best morning foods to give you a good breakfast. Number 5 will have you shaking!
Eggs
When asked what their favorite breakfast food is, many people will choose eggs. A couple of eggs in the morning will not just fill you up, and they will help regulate your insulin and blood sugar levels.
More significantly, eggs are a delicious morning food. They are so versatile; you could cook them a different way every day. For instance, you can fry, boil, poach, and scramble them, or have them as an omelet, frittata, Benedict-style, and so on.
Greek Yogurt
Greek yogurt is creamier than standard yogurt, and it provides an excellent source of protein. Protein is ideal for staving off hunger, much more so than fats or carbohydrates.
Another benefit of the high level of protein in Greek yogurt is that it has high thermic effects. This term refers to the rate of metabolism after eating. Topping your Greek yogurt with some berries is a great way to get some extra vitamins, making this an even better morning food.
Oatmeal
If you are a cereal fan, oatmeal has got to be one of the best morning foods. These ground oats contain a beta-glucan which is a type of fiber with cholesterol-reducing qualities.
Eating oatmeal in the morning will help keep you feeling full throughout the day. You will also benefit from antioxidants which boost your heart condition and reduce blood pressure.
Chia Seeds
One of the best ways of consuming your daily requirement of fiber is to have a morning portion of Chia seeds. Just a single ounce of these seeds will provide you with a whopping 11 grams of fiber, which is pretty impressive.
The fiber within Chia seeds is viscous, meaning that it absorbs water. As a result, more food moves through your digestive system, leaving you feeling fuller and more satisfied.
Protein Shake
An excellent way to kick off your day is with a protein shake made from egg, soy, whey, or pea protein. If you want the quickest effects, a whey protein shake might be best, as this is the fastest to be absorbed by your body.
Protein shakes provide you with many benefits. As well as reducing your appetite, lowering your calorie intake, consuming protein shakes can help lower your blood pressure and preserve muscle mass.
Berries
Berries are not only a delicious morning food; they are also packed with healthy antioxidants, known as anthocyanins. These antioxidants promote a healthy heart and can improve your overall aging process.
Also, berries have a lower sugar content than fruits, and they have a significantly higher fiber content. Sprinkling some berries over your Greek yogurt for breakfast is a great way to start your day.
Nuts
Another filling, tasty, and nutritious breakfast food are nuts. Although nuts have a reputation as being high-calorie foods, your body doesn't absorb all of the nut's fat.
The health benefits of eating nuts are significant. These benefits include reducing the risk of heart disease, decreasing inflammation, and lowering insulin resistance.
Green Tea
For your breakfast beverage, you will not go far wrong with some Green Tea. It is a healthy drink containing caffeine to keep you alert and raise your metabolism.
The health benefits of drinking Green Tea include combating diabetes and reducing your blood sugar levels. This tasty beverage also contains EGCG, an antioxidant that can protect your brain, heart, and nervous system.
Conclusion
Many people might choose not to eat in the morning. However, breakfast is an important meal, and eating the best morning foods will help prepare you for the day ahead.
Hopefully, reading this article will have helped inform you about some of the best morning foods. If it has, then you can enjoy some delicious new breakfasts with plenty of healthy benefits.