23) KIND granola bars
KIND granola bars are healthy and nutritious snacks that contain no more than six ingredients. Plus, they come in a variety of different flavors to choose from, which makes snacking exciting! You can find KIND granola bars pre-packaged at most Whole Foods locations.
24) Guacamole
Guacamole is a dip made from mashed avocados. It's high in healthy fats and nutrients, and it's a great way to get your daily serving of fruits and vegetables. You can find guacamole at most Whole Foods locations, and there are a variety of different brands and flavors to choose from.
25) Almond milk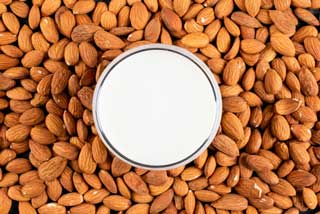 Almond milk is an excellent alternative to cow's milk because it contains fewer calories, less sugar, and more nutrients. Almond milk is a delicious and healthy snack choice! You can find almond milk pre-packaged at most Whole Foods locations, or you can buy unsweetened almond milk in bulk and flavor it yourself.
Conclusion.
It is easy not to get enough whole grains, nuts, legumes, seeds, fruits, and vegetables in our daily diets. Luckily many healthy packaged snacks are available at whole foods that are quick and easy to grab on the go or when you need something between meals.